Kitchen & Bathroom Cabinetry
Midtown Cabinetry & Designs makes kitchen and bathroom remodeling easy. With more than 14 years of experience, you can rest assured that you'll get knowledgeable service and expertise throughout the entire project. From kitchen and bathroom design to cabinet installation, we work with you to create the space you've always wanted.
We offer thousands of colors, door styles, and organizational combinations that are sure to fit your tastes and needs. Learn more about our design services and brands below, and be sure to call to visit our showroom today. Our cabinetry designers would love to discuss a new cabinet configuration for your home or office.
Almost all of our cabinets are made in the USA with the exception of North American Cabinets™. However, regardless of where these cabinets come from, they offer quality and customization to fit your home's needs.
Offering the Top Cabinet Brands on the Market
North American Cabinets™ —This brand specializes in custom fabrication of kitchen cabinets, bathroom vanities, storage units, closets, fireplace mantels, and furniture. All options will conform to your specifications. Made in Canada.
Bridgewood Cabinets™ — A flexible product lines that can meet most budgets and requirements. These cabinets are made in the USA. Learn more
Era by Bridgewood Cabinets — Bridgewood Custom Cabinetry has combined the latest in Acrylic Foil Laminating technology with our 40-year legacy of building quality custom cabinets to create our newest line, Era Cabinetry
American Value Cabinets Essence— Choose from stylish, premium wood cabinets that give your kitchen a look of quality and elegance you would expect from much more expensive cabinetry. Expect high quality at low prices. USA made.
Rosewood Cabinets — Available in traditional frame overlay, full-access European style, and modern clean-lined flush inset or beaded inset. These beautiful cabinets are made in the USA.
Koch Cabinets —Koch and Company is an environmentally friendly company. They recycle all wood waste material by producing wood pellets. These cabinets are proudly made in the USA. Check out the Express and Classic lines!
All Wood Cabinets — A product line with finishes that are hand rubbed to achieve the ideal look, as well as being durable and providing a superior resistance to damage.  These are built tough and in the USA.
Saville Cabinetry—Our Seville line features the finest woods combined with a wide selection of door styles and finishes in a premier line of quality custom cabinets featuring traditional framed construction.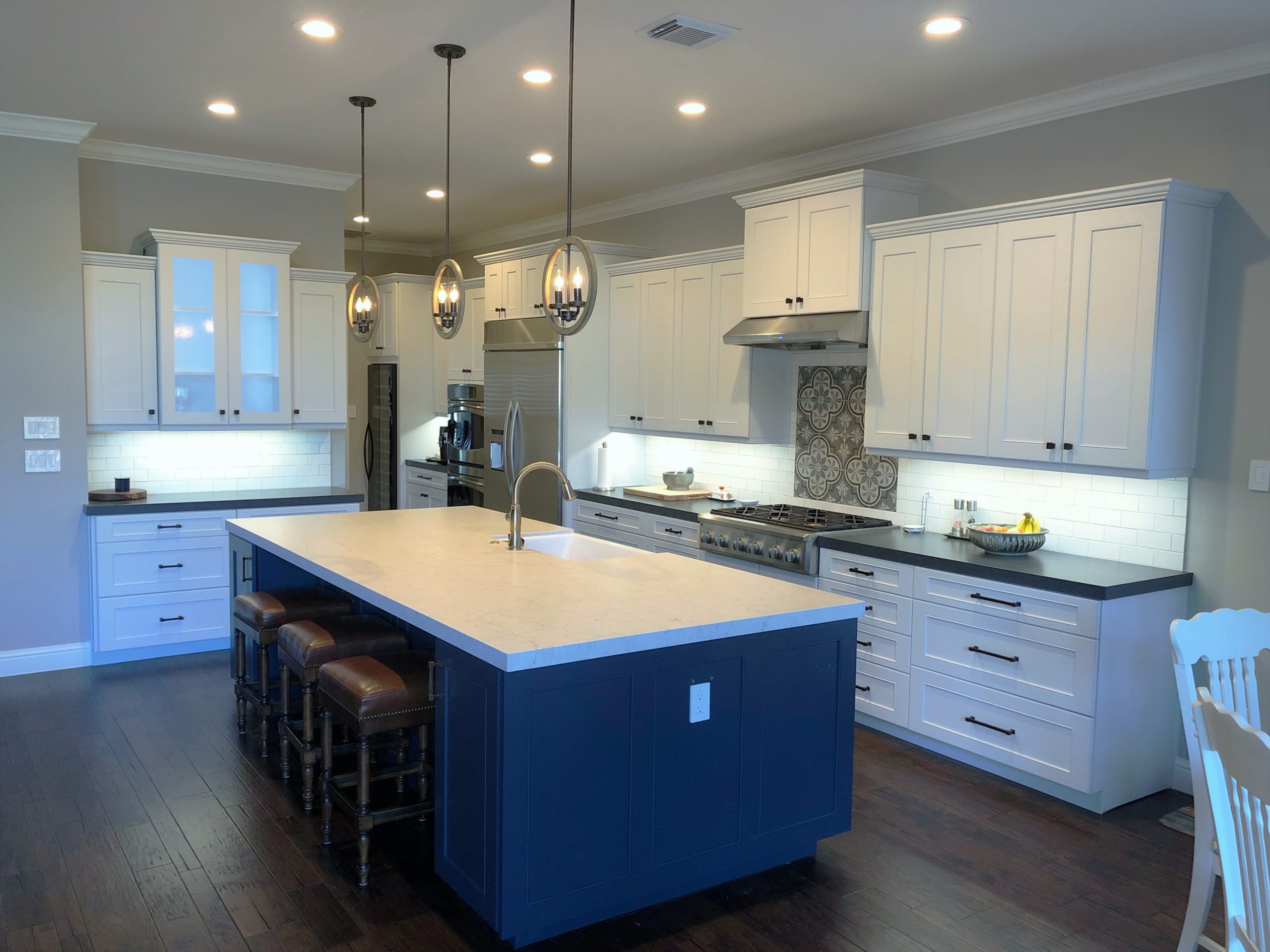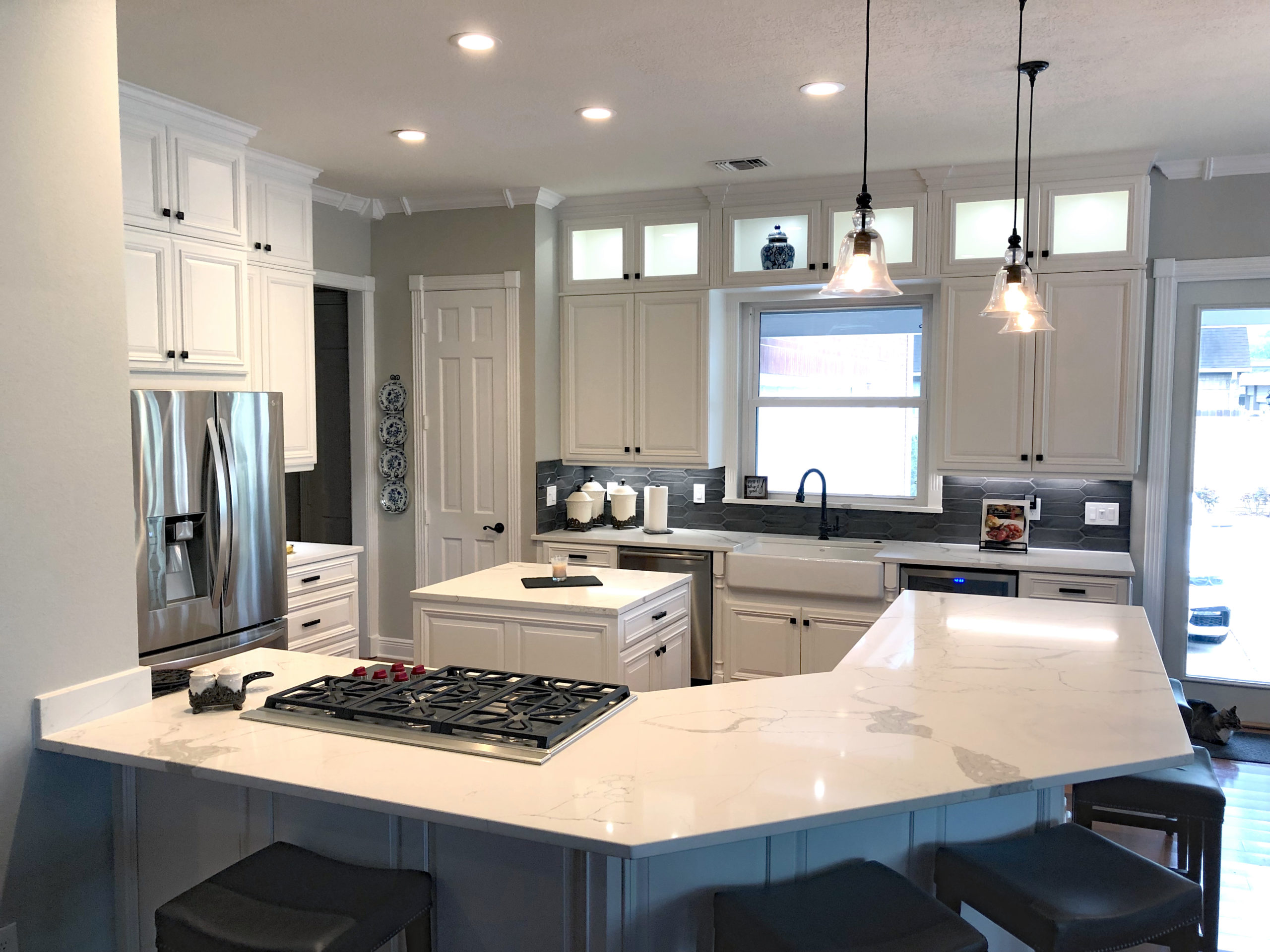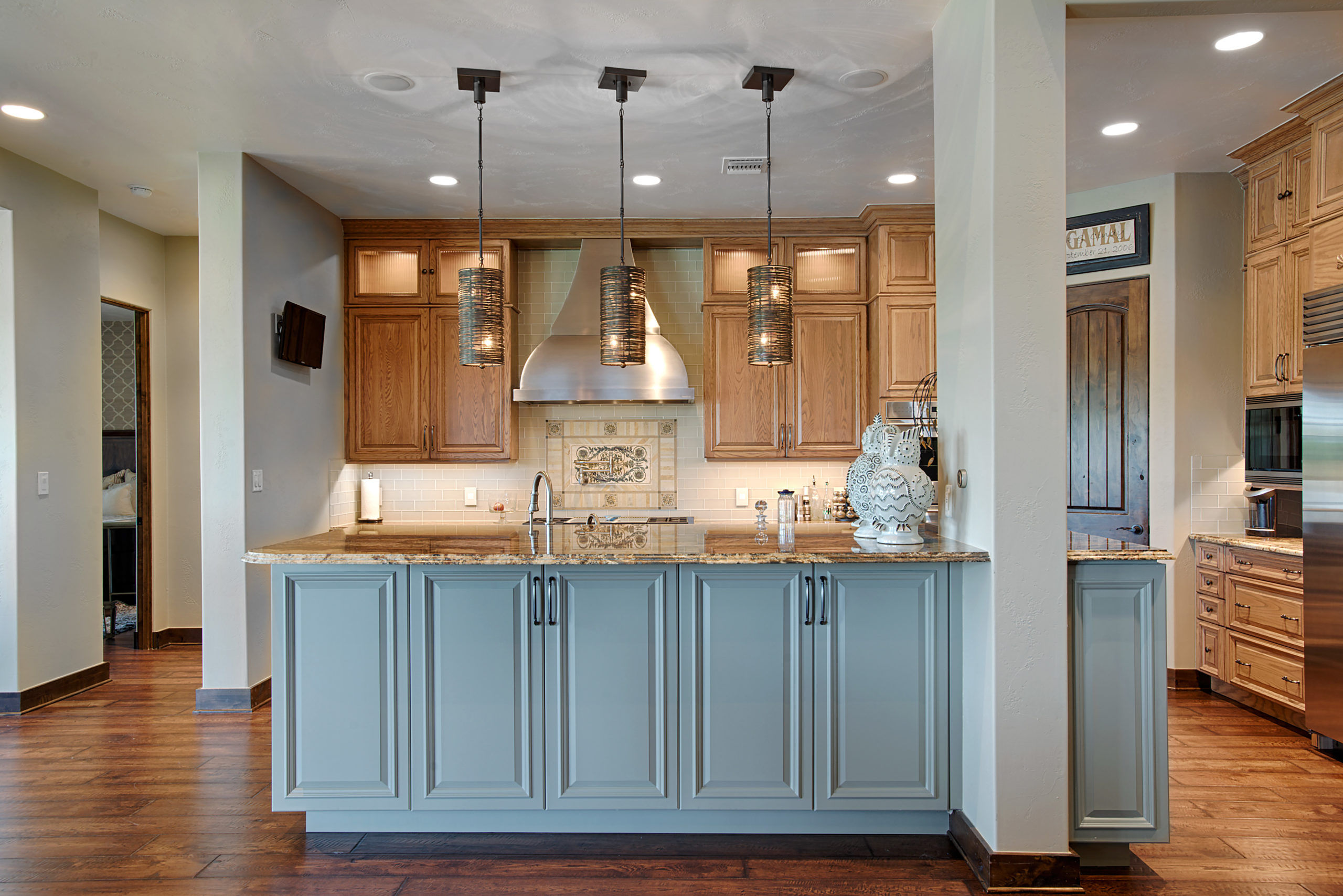 These cabinets will be the finishing touch on your kitchen remodeling project. Between the aesthetics and the durability, you will have all you need to improve the look of your kitchen and increase the value of your home. Our cabinets make a great addition if you just need to improve your home for your own benefit or if you are trying to sell your home! Call Midtown Cabinetry & Designs today for kitchen remodeling and new kitchen cabinets!
Serving Clear Lake, Friendswood, League City, Pearland, TX, & The Greater Houston Area